CLASSIC THAI YOGA
Classic Thai is often referred to as Thai Partner Assisted Yoga. Ancient, yet contemporary, the treatment is done fully clothed & on a floor mat. A variety of stretches and pressure meet each person's flexibility & "edges." For a relaxing session the focus is on long stretches in a variety of positions in a more rhythmic flow. A therapeutic session focuses on the specific issues each person presents, Like Yoga, the session aids the opening of the body's fascial network & moves blockages to energy flow, resulting in an enhanced sense of relaxed well-being, greater ease of movement & overall balance.
LUK PRA KOB
Luk Pra Kob literally translates from Thai as "herbal compression balls." This treatment combines Classic Thai with the application of steamed herbal balls...rhythmically percussing the limbs, back, shoulders, neck and head. Using therapeutic heat and pressure with the herb-filled balls delivers a deep sense of relaxation by the interweaving of heat,

aromatherapy & Classic Thai moves.
THAI FOOT REFLEXOLOGY
Thai Foot Reflexology focuses on the body from feet to knees...starting with a warm foot bath to relax the body for the session! Then, sitting comfortably in a zero gravity chair, tired feet and legs are treated to a Thai foot massage, Thai acupressure zero-ing in on the soles of the feet, and then followed by a series of soothing strokes from ankles to knees. Deeply relaxing this simple but effective treatment revives body & mind.
Request more Information...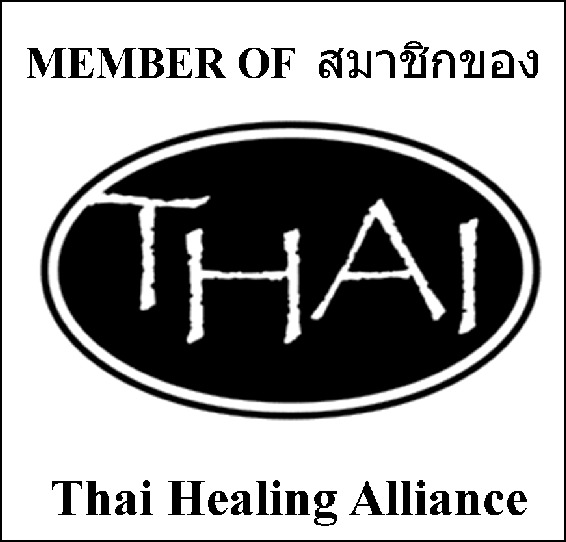 /